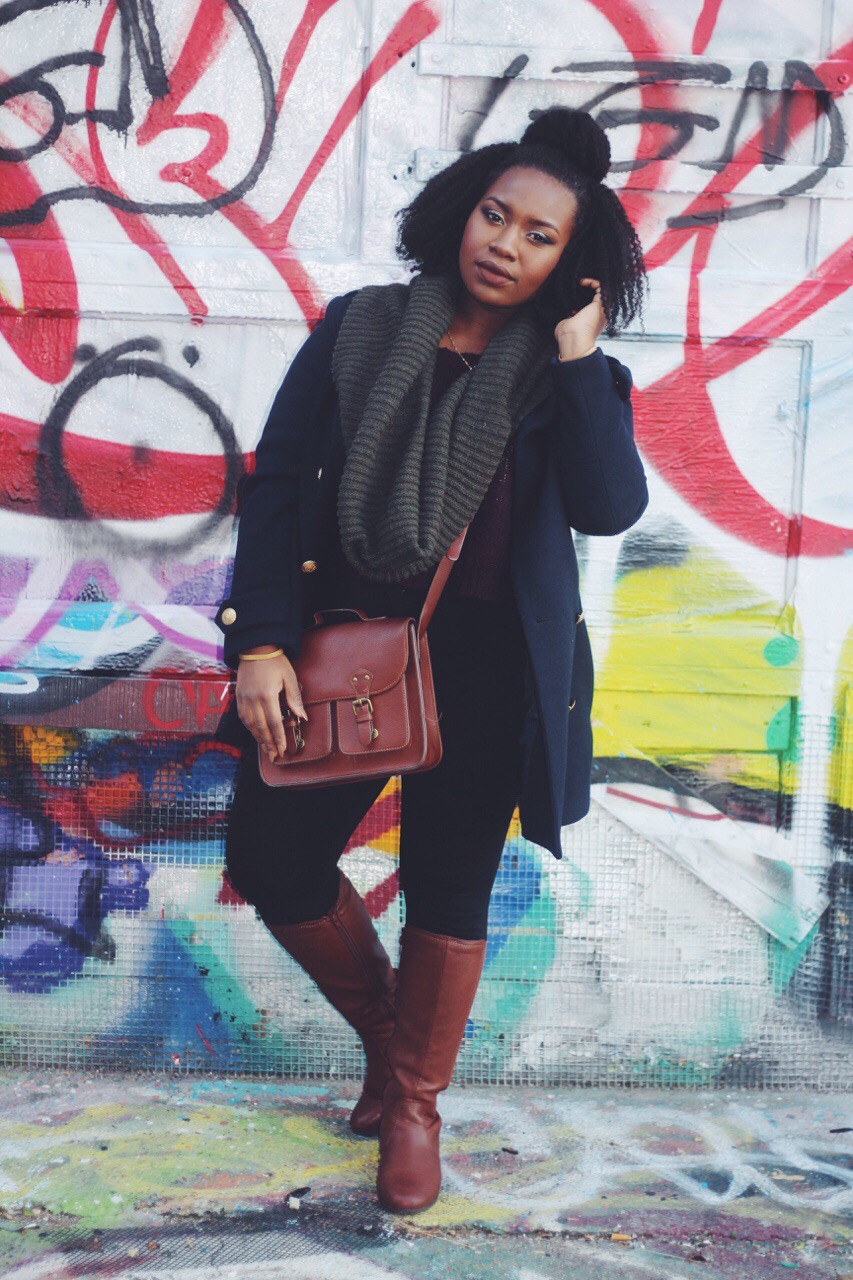 My favorite season of all time is Autumn/Fall! I love the weather during this time because it allows so much flexibility in fashion styles. I find that during the fall season, I am able to mesh some of my summer styles into some winter styles to create a beautiful blend of casual comfortable look.
This is a look that I wore quite often last fall and I just wanted to share it with you all.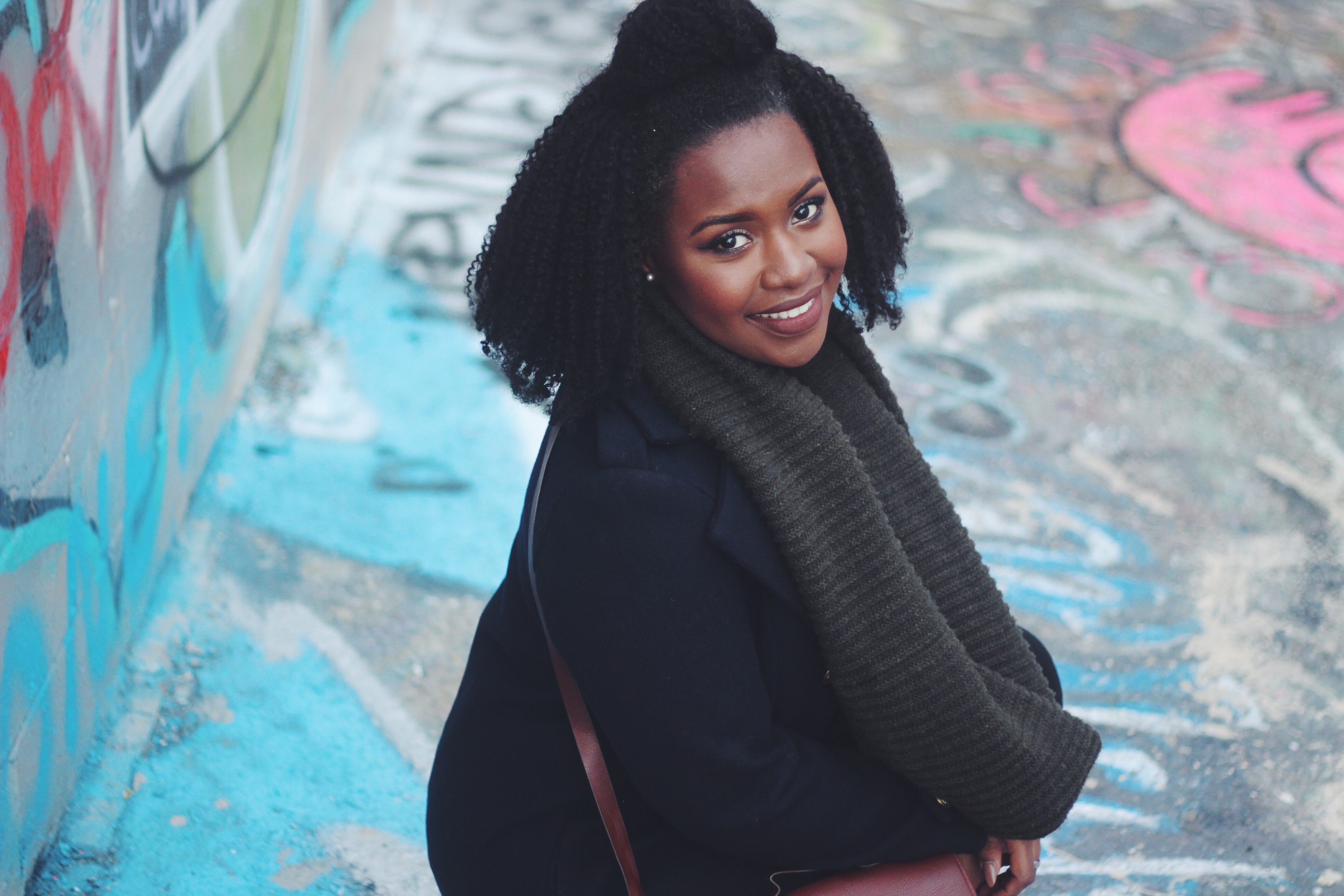 I love scarves, but I LIVE for infinity scarves like this one I got from H&M about 2 years ago. I am sure you can find one my searching for Cable Knit Infinity Scarf. My jacket is also from H&M, I love the gold button detailing on the jacket. After 4 years of being forced to wear Navy Blue school uniforms, Navy has grown to become one of my favorite colors. My sweater is from the DIVIDED line also by H&M, I love deep burgundy reds in the fall time. My jeans are high-waist black jeans from American Apparel, I love these jeans they are very comfortable. My bag is from H&M. Last but not least my boots are from Old Navy, I love the contrast that brown and navy have together. I know this post is not very well detailed but I promise my next posts will include direct links to each item 🙂
Thank you so much for checking out my blog!
Please don't forget to sign up to get updates on new blog posts!